Mega Job Fair at Jagti, Jammu for unemployed youth of Migrant Families
September 2022,Jammu
Helpline Humanity, Jammu; Saraswathi Educational Cultural & Charitable Trust, Chennai; Equitas Development Initiatives Trust, Chennai and Shri Vishwakarma Skill University, Haryana Jointly organized MEGA JOB FAIR at Jagti, Jammu on September 2022 for unemployed youth of Migrant Families.
Employment is very important to socio-economic development of a country. Employment provides financial freedom and We at Equitas, enable and empower people through collaborating with various organizations and companies to conduct these job fairs across India. These job fairs provide opportunities to the unemployed and improve their income in their family.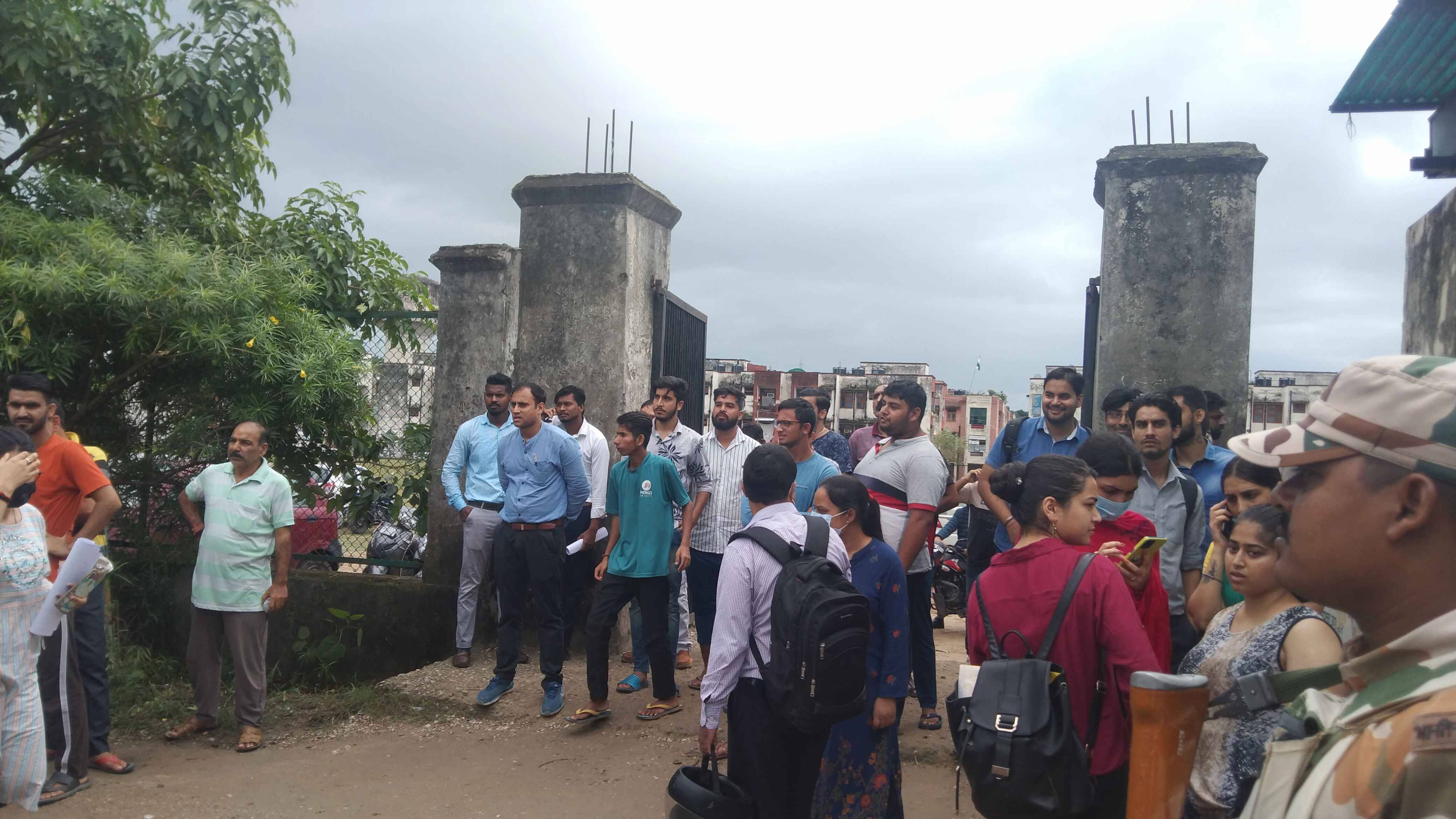 The Job Fair was organized at Jagti Township, Jammu which houses more than 4000 Kashmiri migrant families. Despite the weather challenges 468 youth attended the job fair and majority of them went back home being shortlisted. This job fair provided a great opportunity to bridge gap between Job Seekers and recruiters.
Mega Job Fair was inaugurated by
Dr. Rashmi Singh IAS, Commissioner State Taxes
in the presence of
Shri. P.K. Bhat JKAS, Director Dev. Expenditure
Shri K.K. Sidha, JKAS, Commissioner, Relief & Rehabilitation
Dr. C.K. Gariyali IAS Retd., Former Principal Secretary to TN Govt.
Mr. Anil Bhat, PTI Bureau Chief
Mr. K. Christopher Jeyaraj, Deputy Vice President, Equitas Trust
KP Community leaders
IIT Jammu Team
University of Jammu Volunteers
Recruiters and the large number of youth
More than 28 companies participated in the recruitment drive
25 unemployed youth received offer letter on spot
468 unemployed youth attended Job Fair
311 Candidates got selected
There was a need gap as many young boys & girls were educated and were looking for job. Based on Companies need assessment and candidate's qualification, on the spot job offers are being issued by employers. It's a noble venture and I congratulate Helpline Humanity and Equitas
- Dr. Rashmi Singh IAS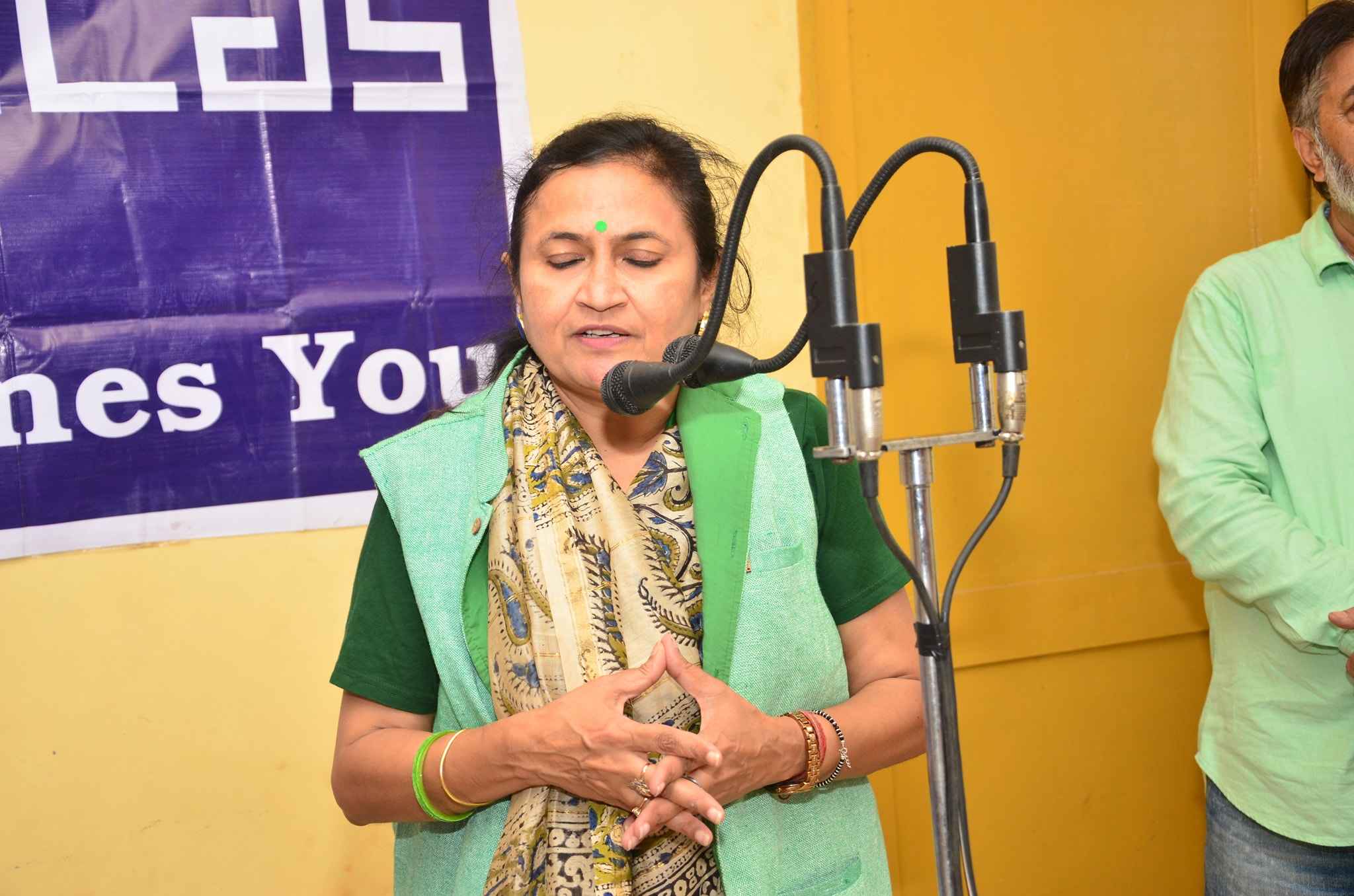 Many educated youth are here and companies have come to recruit them . It's a good initiative by Equitas and Helpline Humanity. Suggesting screening the candidates beforehand for mapping their skills and then placing them according to their skill sets .
-Shri K.K. Sidha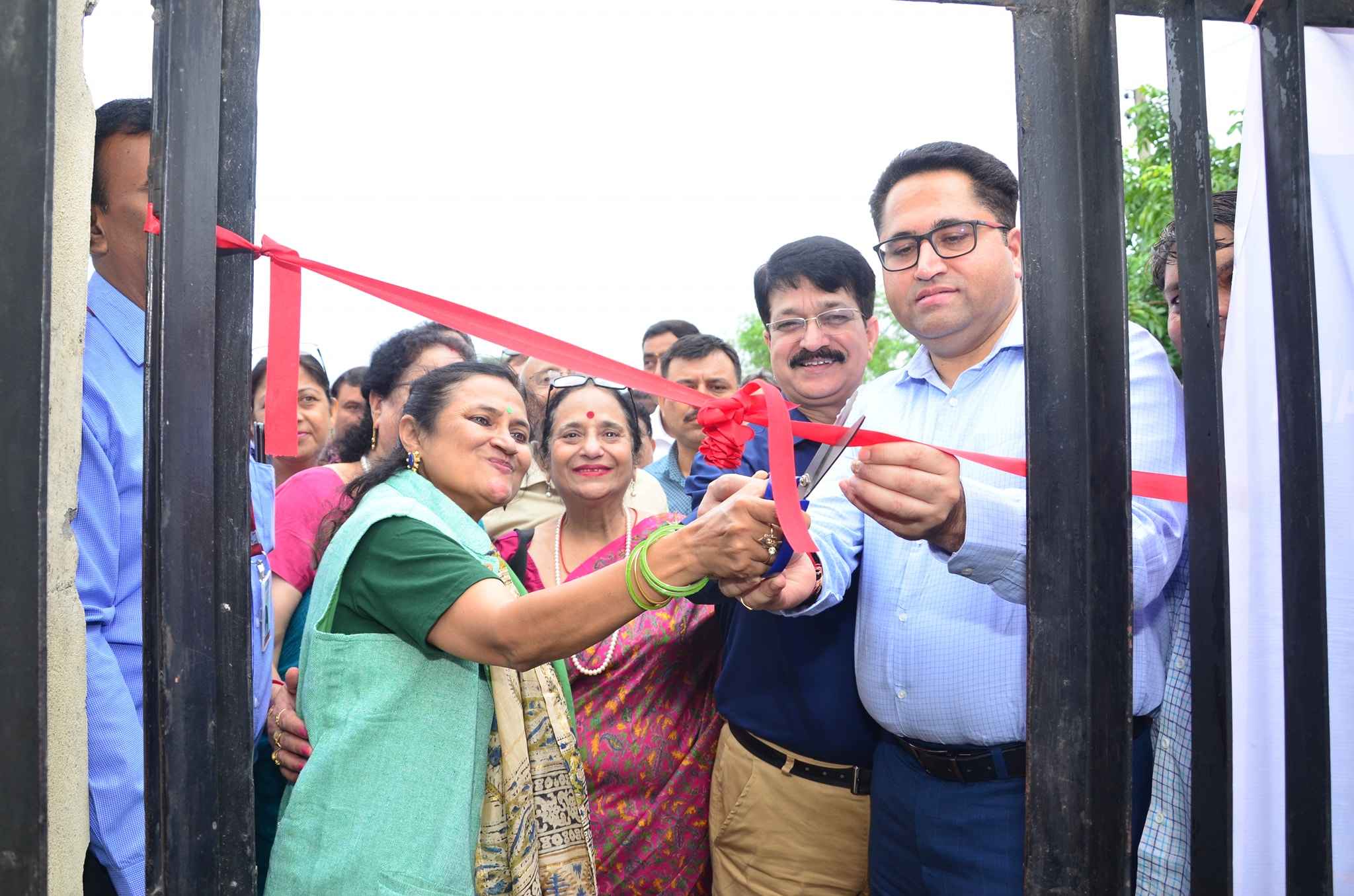 Jagti village is located in Jammu tehsil of Jammu district in Jammu & Kashmir. As per 2009 stats, Jagti village is also a gram panchayat.
​Helpline Humanity is a non-governmental organization who work in the area of Art & Culture, Children, Disaster Management, Education & Literacy, Environment and natural resource management, HIV/AIDS, Human Rights, Labour & Employment, Land Resources, New & Renewable Energy, Sports, Vocational Training, Youth Affairs, etc. The NGO works towards the promotion of sustainable development ​Helpline Humanity in collaboration with Equitas Development Initiatives Trust jointly organized this Mega Job Fair at Govt. Hr. Sec. School, Jagti, Jammu. This job fair benefitted migrants in the area which houses approximately 4000 migrant families.
Unemployed Youth had the opportunity to get connected to various companies in Jammu and also to get interviewed and selected by International MNCs.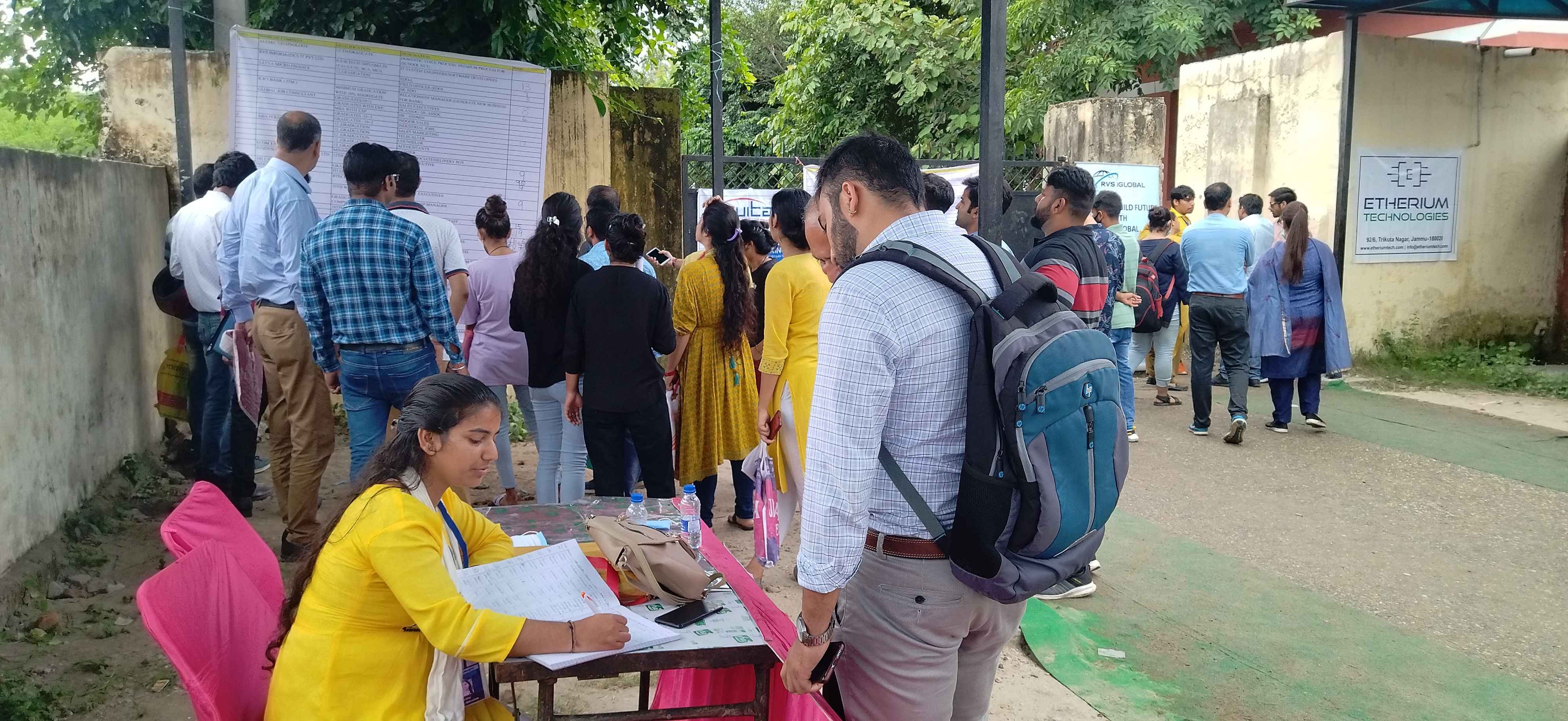 Our Social Initiative
Equitas role was to mobilise recruiters from Jammu, Delhi, Gurgaon, Punjab etc., and providing employment opportunity to the unemployed youth. This Job Fair provided a platform to unemployed youth to connect with the recruiters and select their employer suiting their interest and skill set.
This Mega Job Fair had 28 recruiters which included to 2 International MNCs and largest corporations like ICICI Bank, RVS informatics IT Pvt ltd, Satya Micro finance, Flipkart, JMCT OPC Pvt Ltd, LIC of India who recruited and shortlisted 311 candidates from the Job Fair.